There's a reason why this is Number One on my list. Buying an AusRail pass and using trains for the majority of our travels was one of the best things we did. The rail network doesn't even get close to spanning all of Australia, but where the trains do go, they are comfortable, scenic and once you've got your AusRail pass, cheap. Except for CountryLink. CountryLink sucks (but it will still get you to where you need to go).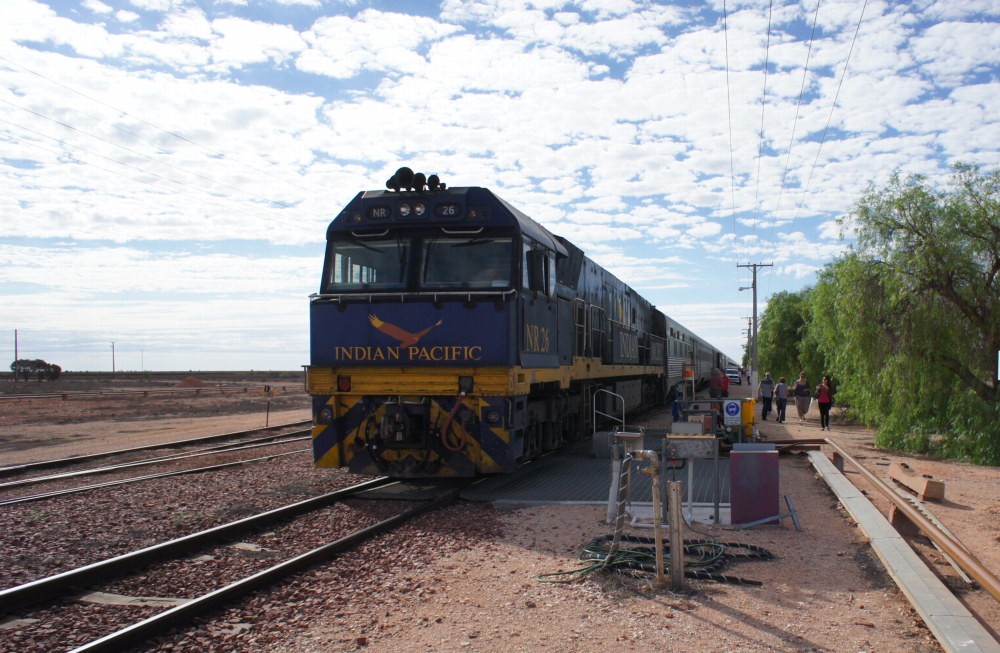 Greyhound buses cover a similar route network to the railway services and also offer an unlimited travel pass. Unless you are unreasonably enamoured with long journeys on cramped buses or overly attached to the notion of travelling along the coastal routes, do not under any circumstance choose this option. It is only marginally cheaper, yet infinitely more uncomfortable and all along, you will invariably meet train travellers marvelling at the comfort in which they undertook their most recent journey, identical to yours in all but, well, comfort. As soon as we had completed our first train journey, we couldn't stop congratulating ourselves on the excellent choice we had made.

To purchase an AusRail pass, you need a foreign passport (sorry, Aussies) and if you purchase it before entering the country, it's even cheaper than buying it in Australia. There are also overseas travel agents that sell these cheaper passes online, send you the ticket number by email and then you can simply pick up your pass in Australia. The three different rail companies that offer the services covered by the AusRail pass all function quite well on their own terms, but are woefully ill equipped for dealing with the concept of serious interstate travel, so you will have to get used to juggling several different booking references, ticket hotlines and booking systems. However, once you have all of that figured out, catching a train is as easy as calling the right number, quoting your booking reference and reserving a seat.
I have been on pretty much every train in the country and am planning to go on a few more. To read about each journey, click the links below:
Great Southern Rail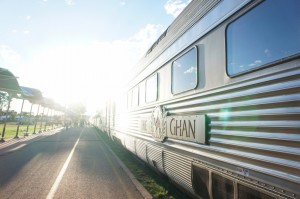 Indian Pacific: Sydney – Adelaide – Perth
The Ghan: Darwin – Alice Springs – Adelaide
The Overland: Adelaide – Melbourne
Countrylink
Melbourne-Sydney
Canberra – Parkes
Sydney – Byron Bay – Surfer's Paradise – Brisbane
QueenslandRail
Brisbane – Hervey Bay – Airlie Beach – Townsville – Cairns
Train travel tips:
Always travel with a pillow and blanket, sleeping mask and earplugs. The amount of times I was ridiculed for all of the above is only surpassed by the number of envious glances I drew once other ill-equipped travellers realised how uncomfortable they were going to be without. Suckers.
The quality and price of food and drinks varies, but generally there are affordable and tasty options on offer. Depending on your budget, you can definitely travel without supplies, but you can also bring everything except the kitchen sink (and alcohol) to keep yourself fed. I tended to fall somewhere in between, packing a few snacks and sandwiches, but buying coffee and the odd hot meal and cold beer for a change.