There's so much to do and see in and around Cape Town and I missed out on loads of stuff. The Robben Island tour, because I hadn't anticipated having to book a week in advance just to catch the ferry out there (huh?) and the gay-couples'-all-u-can-drink-… uh, I mean, connoisseur gourmet wine tasting tour, which I am quite sad to have missed.
Instead, I did a full-day tour of the Cape Peninsula. Starting in Hout Bay, I skipped the optional boat trip to Seal Island, because I'm not falling into that trap again (they smell, okay). Anyhow, a resourceful local had already figured out that bringing the seals into the harbour would attract tourists. Guess how this monstrous, now tame seal is lured ashore? Fifty meals a day, by the look of it…
On to Kirstenbosch botanical garden.
Absolutely beautiful, if you're into that kind of thing.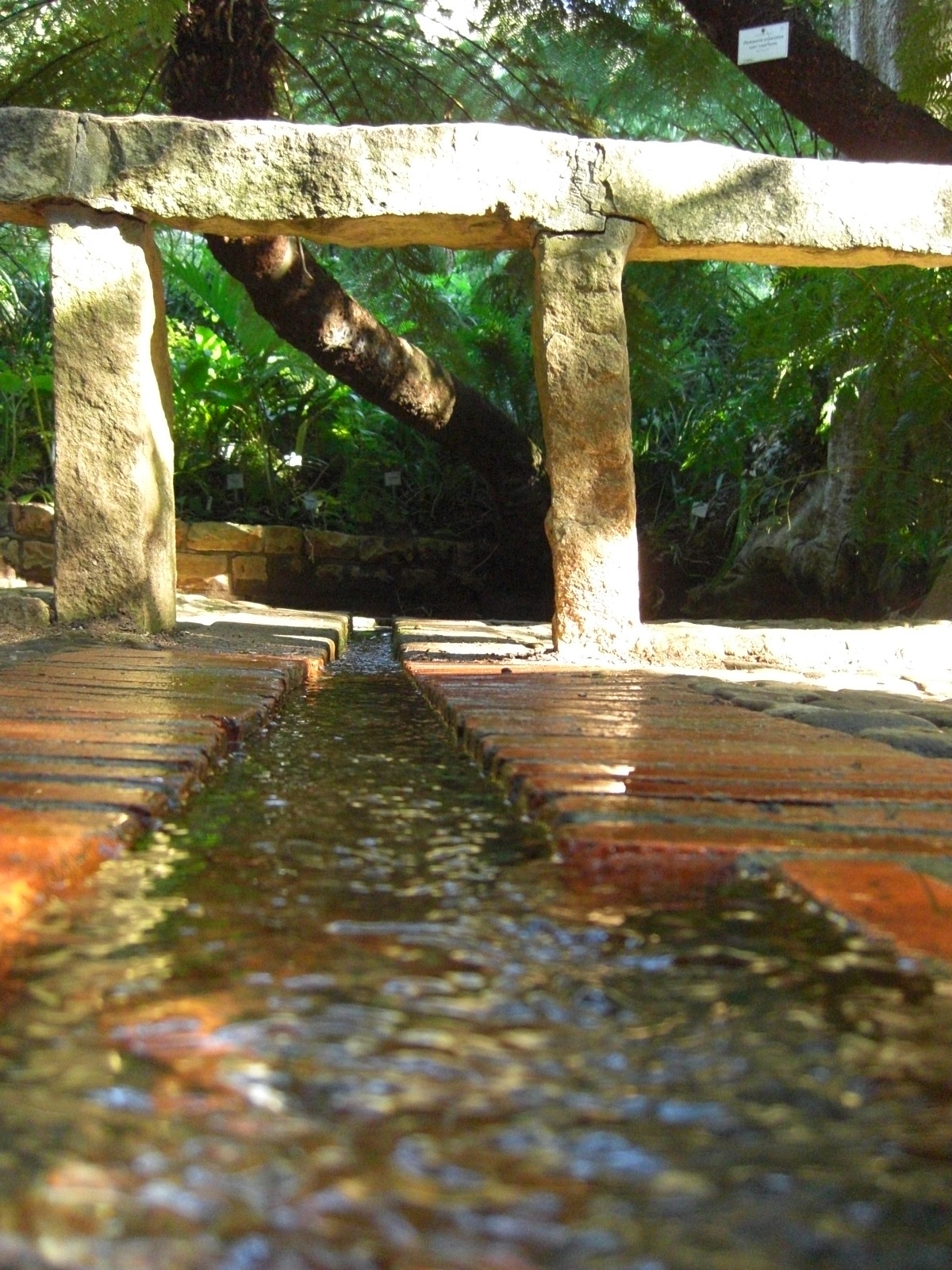 Penguin colony in Simon's Town. The waddling monochromes were slightly less entertaining than my fave tuxedo-sporting animals, the Fairy Penguins of Philip Island, (the name really is an unfair advantage), but still very cool, especially how unperturbed they are by people coming to stare at them while they go about their business.
The Cape of Good Hope is apparently a big deal with Japanese tourists and they all pose like this for their picture with the sign. This does not explain why our tour guide insisted we all do the same for our pics and now I look like an idiot and Japanese people will laugh at me when they see this. But hey, I was there.
The finer distinctions between Cape Point and Cape of Good Hope are a bit blurry (in my mind at least), but they are right next to each other. This is Cape Point, the Baboons that steal your lunch if you don't watch it and the amazing views.